Over the year, many APM reviewers have made outstanding contributions to the peer review process. They demonstrated professional effort and enthusiasm in their reviews and provided comments that genuinely help the authors to enhance their work.
Hereby, we would like to highlight some of our outstanding reviewers, with a brief interview of their thoughts and insights as a reviewer. Allow us to express our heartfelt gratitude for their tremendous effort and valuable contributions to the scientific process.
January, 2021
Heidrun Männle, Ortenau Clinic Offenburg-Kehl, Germany
February, 2021
Margaret I Fitch, University of Toronto, Canada
Santiago Lozano-Calderón, Massachusetts General Hospital, USA

January, 2021
Heidrun Männle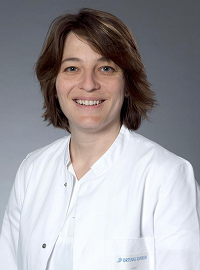 Dr. med. Heidrun Männle currently serves as a Senior Physician at the Ortenau Clinic Offenburg-Kehl, Section Gynecology and Obstetrics, Breast Cancer and Genital Cancer Center, Germany. She is an experienced surgeon focusing on gynecological oncology and breast cancer, with additional qualification in palliative care. Her current research areas include the influence of delay or rejection of treatment on gynecological malignancies and breast cancers, with a special interest in studying patients' rationale behind as well as their personal wishes. Further interests include supportive measures from complementary medicine, in particular apitherapy.
Dr. Männle considers peer review as an important process in science for the critical review of scientific articles, "Peer review is an independent look on articles, which may discover new aspects and point out errors. Articles are thus improved through constructive criticism."
What makes a constructive criticism? To Dr. Männle, a good review takes up the points to be corroborated and makes constructive suggestions for improvement. Good reviewers pay particular attention to the question of whether the study idea is original and well-defined. The results should provide an advance in current knowledge. Another important point is whether the results are interpreted appropriately and whether all conclusions are justified and supported by the results. A destructive review, on the other hand, remains superficial and general. It does not consider the abovementioned aspects and is not uncommon for it to be offensive.
Speaking of finding spare time to review, Dr. Männle responds, "I carefully select the articles which I wish to review and where I feel confident to review according to reviewing ethics. Working on topics of interest is not a burden for me. Under these conditions, both authors and reviewers profit from each other. Thus, I always find enough time for review tasks."
From a reviewer's perspective, Dr. Männle urges that authors should follow reporting guidelines (such as STROBE, PRISMA, STARD and CARE), "Reporting guidelines help authors to structure their work and increase the chances of their articles to get published. Therefore, I recommend following such guidelines."
February, 2021
Margaret I. Fitch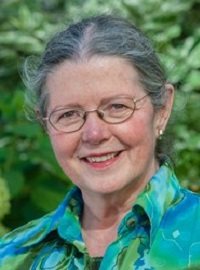 Margaret I Fitch, PhD, is a Professor (Adjunct) at the Bloomberg Faculty of Nursing at the University of Toronto, Canada. In addition to working as an independent consultant regarding oncology nursing, psychosocial oncology, and qualitative research, she is currently teaching at the University of Rwanda in their newly established graduate program for oncology nursing. Throughout her career, Dr. Fitch has maintained a program of research in supportive cancer care with a special emphasis on understanding patient experiences and stakeholder engagement. Over the years, she has worked closely with various patient support organizations to foster peer support and, more recently, peer navigation programs.
In Dr. Pitch's opinion, peer review provides an opportunity to add perspective to an article and assist the author(s) in communicating their results clearly. It offers an avenue to ensure the quality of the publication and the clarity of communication that will help readers make use of the work. It also allows us as a scientific community to continue to build on knowledge instead of merely repeating what is already known.
Dr. Pitch highlights a few key points to be a good reviewer, "In reviewing an article, the first aspect I think about is clarity – can I understand easily what the author is trying to share? If that is not evident, the article is not going to achieve its intention. Then I look to the details of the work that was completed and whether it is scientifically sound. Finally, I look at the authors' interpretation, making certain the conclusions do not outstrip the data."
What motivates Dr. Pitch to keep reviewing papers? She says, "I feel it is a professional responsibility to engage in reviewing manuscripts. I appreciate what others offer to my own work and how that input can strengthen what I am communicating. I would hope that others feel likewise. The collective effort will, in the end, improve what we can do as a scientific community."
Lastly, Dr. Pitch further lays emphasis on the importance for authors to complete the conflict of interest forms recommended by ICMJE and share with the reviewers and readers what personal gain they have realized, as that personal gain may in some cases result in an individual not being as objective about the results of a project.
Santiago Lozano-Calderón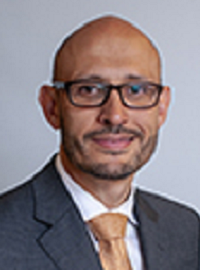 Dr. Santiago Lozano-Calderón MD, PhD is an Attending Surgeon and Assistant Professor in Orthopaedic Surgery at the Massachusetts General Hospital/Harvard Medical School, USA. Specifically, his focus is in orthopaedic oncology. His research covers a wide array of prospective and retrospective studies involving the musculoskeletal system, such as benign and malignant tumors, metastatic disease, surgical reconstruction, and outcomes after surgery. Recently, a lot of his research has focused on the use of carbon fiber implants, including intramedullary nails and plates in various anatomic locations such as the humerus, femur, and tibia. The goals of this research are to analyze the overall implant survival, examine complications and predictors of complications, analyze imaging studies, and collect and analyze patient reported outcomes of patients treated with carbon fiber implants. In addition, a heavy focus of his recent research has been on miRNA biomarkers in osteosarcoma. The ultimate objective is to be able to identify highly sensitive and specific markers in liquid biopsies that ultimately will help to identify the patients that will or will not respond to chemotherapy. Thet are also hoping to identify markers that are potential predictors of local recurrence, metastatic disease, and disease specific and overall survival. In the near future, they hope to do more mRNA research with different types of sarcoma. Lastly, their unit does a lot of research in artificial intelligence, creating calculators for prognostic evaluation of patients with bone and soft-tissue sarcomas and patients with metastatic bone disease. You may connect with Dr. Lozano-Calderón through Instagram @mghorthoonc.
Dr. Lozano-Calderón believes peer review is necessary because without it, people might publish misleading, inaccurate, and low-quality papers, whether it be intentional or non-intentional. In the scientific community, we learn from each other through publications, so there needs to be a method of ensuring that what is being published is trustworthy. Peer review is an extremely important component of the research process as it helps to validate the material that is being published. Knowing that papers are being reviewed by numerous experts in the field helps to preserve the scientific legitimacy that accompanies research articles.
As a reviewer, Dr. Lozano-Calderón strives to see well-structured research studies with a clear study question and well-organized methods and results that go into a fluid discussion and appropriate conclusions based on the methods and findings of the paper. Originality is always a plus, but a must is a prudent paper with cautious and responsible statements, "My main motivator to review is always to improve patient care worldwide. We learn so much from each other through publications, and it would be a mistake to attach a price tag to that. We all must work together to share our findings in order to continue to advance medicine.
Dr. Lozano-Calderón considers data sharing as an important step to foster transparency in research, "Although it can be difficult to decide what data to share given the stricter regulations nowadays, it may aid in general research, especially for rare conditions. In my line of work, for example, bone and soft tissue sarcomas are very rare forms of cancer, so collaborating with other institutions to garner a larger sample size is highly beneficial."