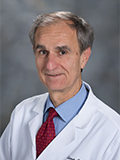 Eduardo Bruera, MD
Department of Palliative Care, Rehabilitation and Integrative Medicine, The University of Texas MD Anderson Cancer Center, Houston, Texas, USA
Trained in Medical Oncology, Dr. Eduardo Bruera holds the F. T. McGraw Chair in the Treatment of Cancer and is Chair of the Department of Palliative Care, Rehabilitation & Integrative Medicine at The University of Texas MD Anderson Cancer Center. His main clinical and research interests are the assessment, management, and care of the physical and psychosocial distress of patients with advanced cancer and the support of their families.
Dr. Bruera has been interested in the development of palliative care programs internationally, particularly in the developing world where he helped in the establishment of numerous palliative care programs in the Latin American region, India, and different areas of Europe. Dr. Bruera has conducted and published a large number of clinical trials on the assessment of complex symptoms by patients, families, and health care professionals. He has also conducted a number of randomized controlled trials and prospective cohort studies on treatment preferences, decision- making, and practical aspects of communication between health care professionals and patients and families. Dr. Bruera has been awarded three R01 grants by the National Institutes of Health in the United States.
Dr. Bruera has trained hundreds of physicians, nurses, and other health care professionals in the different aspects of the clinical delivery of palliative care. A prolific author, editor, and lecturer, Dr. Bruera's work has been honored with many awards, including the American Association of Hospice and Palliative Medicine's Lifetime Achievement Award (2010), and the establishment of the "Eduardo Bruera Award" by the Canadian Society of Palliative Care Physicians as a career award for palliative care specialists.
Terms of Appointment: Jan 2019 - Dec 2021