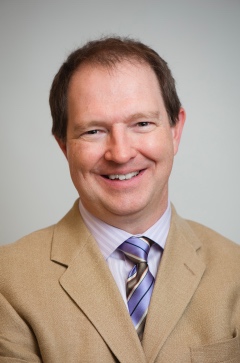 Paul Daeninck, MD, MSc, FRCPC
Department of Medicine, Rady College of Medicine, University of Manitoba, Winnipeg, Canada
Dr. Paul Daeninck is a medical oncologist and palliative medicine consultant working with CancerCare Manitoba and the Winnipeg Region Palliative Care Program. He is an Assistant Professor in the Department of Medicine at the Rady College of Medicine, University of Manitoba.
He has served with several Canadian organizations, including the Canadian Partnership Against Cancer, the Canadian Society of Palliative Care Physicians, and the Canadian Consortium for the Investigation of Cannabinoids (CCIC). He currently is Chair of the Examination Committee, Palliative Medicine Sub-specialty of the Royal College of Physicians and Surgeons of Canada.
Dr. Daeninck has authored or co-authored several research papers as well as textbook chapters. He serves as a reviewer for Canadian granting agencies and several medical journals. He is actively involved in education of medical professionals, including medical students and physician assistants. He has ongoing research interests in several aspects of palliative medicine.
His interest in the clinical use of cannabinoids goes back to 2000, when he joined the CCIC and began working with others having a similar interest. He has taught many health care professionals locally and nationally about cannabinoids, and has regularly presented at the annual Cannabinoids in Clinical Practice symposium, as well as numerous local, national and international conferences.
On a personal note, he is married and has 2 children. He enjoys traveling with his family, cycling, and reading biographies and history. He has a passion for watch collecting, and would be happy to share his enthusiasm, if you have the time…
Terms of Appointment: Dec 2019 - Nov 2021