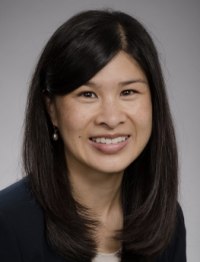 Yolanda D Tseng, MD
Department of Radiation Oncology, University of Washington, WA USA
Dr. Tseng is a radiation oncologist and assistant professor at the University of Washington and an affiliate investigator at the Fred Hutch Cancer Research Center (Seattle, Washington). Dr. Tseng received her medical degree from Harvard Medical School and graduated residency from the Harvard Radiation Oncology Program. She has also completed a summer program in clinical effectiveness at the Harvard School of Public Health in Boston.

Her clinical practice focuses on patients with hematologic malignancies and central nervous system tumors, in addition to the advanced cancer patients requiring palliative radiotherapy.

As a clinical researcher in lymphoma and palliative radiotherapy, her primary focus is on questions that inform therapeutic decisions in daily clinical practice. These include: 1) using advanced treatment techniques and treatment algorithms to widen the therapeutic ratio for late effects in lymphoma patients, 2) evaluating how patient characteristics and tumor subtypes affect responses to radiotherapy, and 3) understanding clinical decision-making and workflows in palliative radiotherapy and use of radiation at the end of life.

She is a member of the ASCO Palliative Care in Oncology Symposium Program committee (2018-2020), Society for Palliative Radiation Oncology, International Lymphoma Research Oncology Group (ILROG) educational steering committee, and the Chair of the Proton Collaborative Group (PCG) lymphoma committee.


Terms of Appointment: May 2019 - Apr 2021